The Secret to Staying Sane As A Solo Working Parent In Crisis
Day 1 – My head is spinning!
Day 3 – Cry cry and cry more
Day 5 – I am faster than I was!
Day 7 – I won't do everything every day!
Day 14 – Ignore that dust! I am happy today!
Day 21 – I choose my happiness!
Day 40 – I feel blessed! 
My brain went into a frenzy when I realized that the COVID 19 or coronavirus meant that my husband was going to be away for days and weeks together to handle crisis in his organization. Ours is a family of three. My 3.5 year old toddler, my husband who is a hotelier and there's me working as a Consultant. With the lockdown my support systems collapsed – no more offices, no more days cares, no more help to cook and clean, and no more spouse at home. I was now a solo parent at least for a while. The gates of hell came crashing. Or maybe not. 
"Amidst crazy work calls, toddler tantrums, resistant home schooling, umpteen dirty dishes, back breaking mopping and boring meals, here are some lessons I learnt. Lessons that helped to not just preserve my sanity but also thrive during this crisis."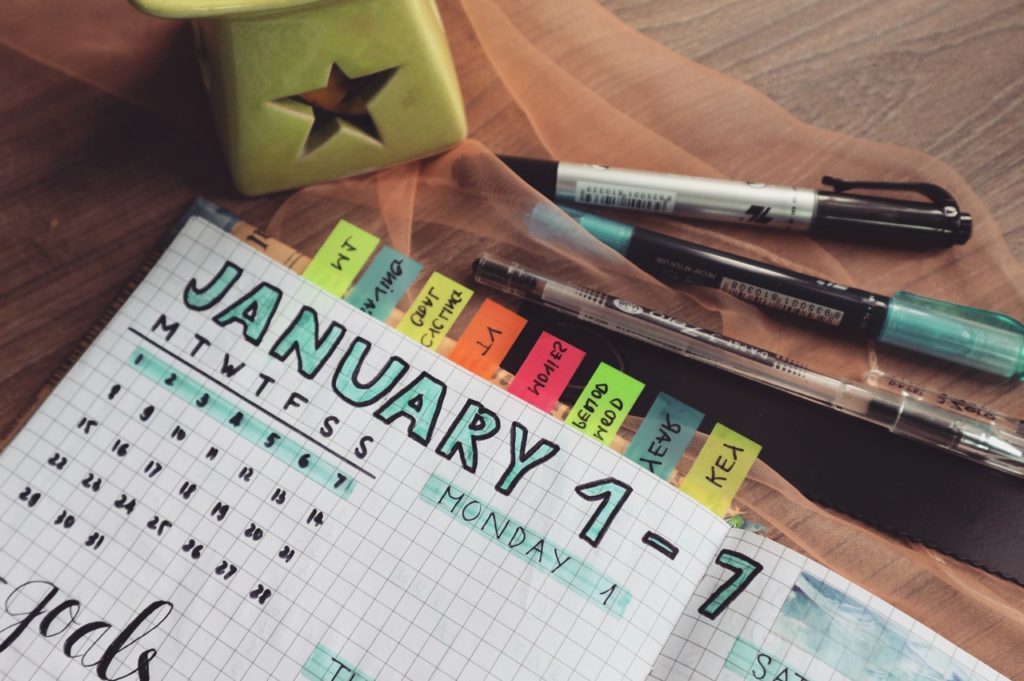 Half Your To-Do List: I learnt this the hard way. A sparkling house, three delicious meals, a spic and span kitchen, gleaming laundry, impeccable childcare – which includes home schooling my child, attending to all emotional and physical needs and of course be an efficient and productive employee working from home. Wow! What a joyous accomplishment? Well, I collapsed with a migraine! Do not attempt this at home! The key is to literally half your to do list and work it out on alternate days or whatever works for you. But please do not aim to eat that entire cake in one go!
Snoooooze. You Need That Sleep : My obsession with checking off everything on my to-do list meant 2-3 hours of less sleep than before. I began forgetting what I was doing! I heard bells ringing at night! I threw tantrums worse than my child. I realized the culprit. I went back to my 'early to bed, early to rise' routine and voila! I was back to my normal happy productive creative self.
Stop Squinting Your Eyebrows and Laugh A Little : I was sitting on my couch and sipping hot coffee, when my kid looked at me and asked "Mama, why are you so angry?". I was a bit bewildered. "Well, I'm not angry. I'm happy." He quickly shot, "Noooo. You are not happy. See you always doing like this mama" (He shrunk his forehead and squinted his eyebrows to copy me). Wow! Children observe more than they listen to our words. It dawned on me how he must be watching me and learning. I had to loosen up not just for others but for myself first. Happiness begins within.
Care For Your Body : Sure there were days that I got tired of cooking and got some ready to eats and processed food. After a week, I felt disgusted. More than ever it's so important for us to be healthy for ourselves and our children and the world around us. The food you eat nourishes your body, mind and soul. Don't forget to open your windows to soak in some fresh air and sunshine and walk in whatever little space you can afford to.
Let Your Mind 'Flow' : What do you mean? Well, Mihaly Csikszentmihalyi, a Hungarian- American Psychologist spoke of how the human mind enters a state of consciousness called 'flow' where you experience so much satisfaction, that you lose track of time and feel completely absorbed by it. This could be any creative hobby or passion that you enjoy pursuing. I could sing for hours and forget that I need to cook dinner! Its an in-explainable state of joy. What's yours?
Practice Gratitude: I would be lying if I did not admit that I do feel terrible that so many people are fighting for survival – ill health, job loss, lack of money to procure essentials and so on. I was thankful for just having healthy food, a loving family, and a roof above my head. And for the same reason I was against stocking up or panic buying. Support who ever I could – assure my help at home and pay their salaries.
People Need People: Well at the end of the day we know that human beings are gregarious. We need each other. This is not the stone age. Technology has taken human interaction to another level. So, stop making excuses, pick up that phone and find time to check in on your dear and near ones. Have a hearty laugh. You could even sing a song together or have a meal together. You can get creative.
The list could go on. It's May 2020 and it's been several weeks at home now and I can clearly say I have never felt more resilient and optimistic. I am also working on some new initiatives in the field of Music, Wellness, Mental Health and Coaching. Of course, when my son is napping! I still have my rough days, but at least I do not feel helpless and I know that the storm makes me stronger.  If you are a mom trying to do it all together, I would love to hear your story. Or you could inspire others by posting stories in the comments or write to sruthi.ravindran@thehappyspace.in and we can feature it here.